Penton Acquires Aviation Week from McGraw Hill Financial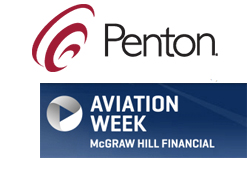 On July 24, McGraw Hill Financial sold Aviation Week to Penton Media in an all-cash deal that closed on Aug 1. The transaction was part of McGraw Hill Financial's ongoing effort to divest "non-core" assets and position itself as a financial intelligence company.
The acquisition, the third for Penton since 2010, was conducted privately and not through an auction process.
For its part, Penton plans to house Aviation Week in its existing Aviation Group, consisting of six core brands including Air Transport World, Speed News and Airportdata.com.
Update: Penton CEO David Kieselstein tells Folio: that the company has had its eye on the 97-year-old Aviation Week for some time, and that the privately conducted sale process is a method that's worked well for Penton. "It was equal parts persistence and patience and [McGraw Hill] understood we were the best possible home," he says. "We were both much more interested in going through that in the right way in a private manner rather than the way everything kicks in with an auction process."
Update: Kieselstein also characterized Penton's acquisition approach as more strategic that it had been in the past: "Previously Penton was buying lots of stuff and then running it efficiently. We're now focused on strategic acquisitions that create growth potential."
Update: Tied to that, says Kieselstein, was Penton's previous penchant for spreading into many different markets—a characteristic that he has been working to reverse. "Most people would have thought Penton was a business that was incredibly diversified in different categories. We've been working lately to focus that through acquisitions and also divestitures. We're trying to present a very clear view that we're now in five sectors: Agriculture, Infrastructure, Industrial Design and Manufacturing and Natural Products and Food."
The Aviation Week platform includes a major events group as well, with around 15 produced—the total audience reach is 1.2 million, claim the companies.
Gregory Hamilton, president and group publisher of Aviation Week, will transition to Penton with the deal, reporting to Warren Bimblick, senior vice president, strategy and business development.
Penton's Aviation Group will now have about 143 employees.
"Today's announcement is another important step in the development of McGraw Hill Financial," says Harold ("Terry") McGraw III, chairman, president and CEO of McGraw Hill Financial, in a statement. "This action allows us to apply even greater focus on our high-growth, high-margin benchmark businesses serving large and growing capital and commodity markets around the world."
(Standard & Poor's Ratings Service president Douglas Peterson will be succeeding McGraw as McGraw Hill Financial president and CEO in November.)
McGraw Hill Financial's revenues for the first quarter were up 14% to $1.2 billion. Its commodities and commercial markets segment, where Aviation Week sits, recorded $236 million in the quarter, edging up 1%.
Aviation Week is said to contribute about 1% of revenue.
McGraw-Hill Cos. announced its intention to separate into two companies in 2011—McGraw Hill Financial and McGraw Hill Education—then announced it was selling its Education business to Apollo Global Management late last year for $2.4 billion in cash, a deal it completed in March.
After the Aviation Week deal, McGraw Hill Financial's seemingly remaining asset that's not specifically a financial information product grouping is its Construction division.
—————–
Bill Mickey is editorial director of min sister publications Folio: and Audience Development. The article was first posted on foliomag.com.